Memmert
Memmert™ is the innovation leader in the development of climate chambers, heating ovens, incubators, medical devices, and water baths among others. The applications in biological, pharmaceutical, and food research, as well as industrial quality testing, are class leading. All parameters are precision controlled to ensure a controlled atmosphere in our temperature control appliances.
About Memmert
Memmert – a Company with Tradition
A Third Generation Company
Already in its third generation, Memmert develops and manufactures climate chambers, heating and drying ovens, incubators, medical devices as well as water baths for a wide variety of applications in many areas at two locations in southern Germany (Schwabach and Buechenbach).
The product range is just as versatile as the customer's applications. Whether in the pharmaceutical sector, medical sector, in industry or food – with a large variety of temperature control units almost every need can be covered.
A Worldwide Presence
Memmert is one of the world's leading suppliers of climate and temperature control appliances and delivers on a simple promise to its customers: the perfect atmosphere in all units.
Memmert develops and manufactures its products in Germany and sells them in more than 190 countries worldwide. With globalisation on the rise and an expanding customer base, distribution companies in Russia, China, India and the US have been opened.
Additionally, a global network of long-standing business and service partners, as well as our customer service and technical service staff, provide personal advice and assistance with all questions.
Innovation Leader
Precision, reliability and flexibility are our passion. On this basis, we set the standards for product development, manufacturing, sales and service as an innovation leader. We invest in modern and efficient production facilities and thus implement our high-quality standards in our production plants with standardised manufacturing processes and experienced employees.
Another important part of our corporate philosophy is environmental protection and the careful use of resources. During daily work, in production as well as in product development, the impact on the environment plays a major role.
High Performance Products
With regard to our products, we continue to drive the development of energy-efficient laboratory equipment. No other manufacturer offers a wider range of high-performance cooled incubators and constant climate chambers, which are cooled and heated with Peltier elements.
20 years ago, Memmert succeeded for the first time in adapting the Peltier principle for more powerful laboratory appliances. The fact that the appliances are heated and cooled with a single system is still almost unique worldwide, as is the range of appliance sizes.
Discover more about Memmert
We are proud and aware of our responsibilities as manufacturers of high precision temperature control devices & climate chambers, entrepreneur, employer and business partner.  
Why Memmert
The Best Chamber Solution
There are many good reasons to opt for Memmert product. Here's five: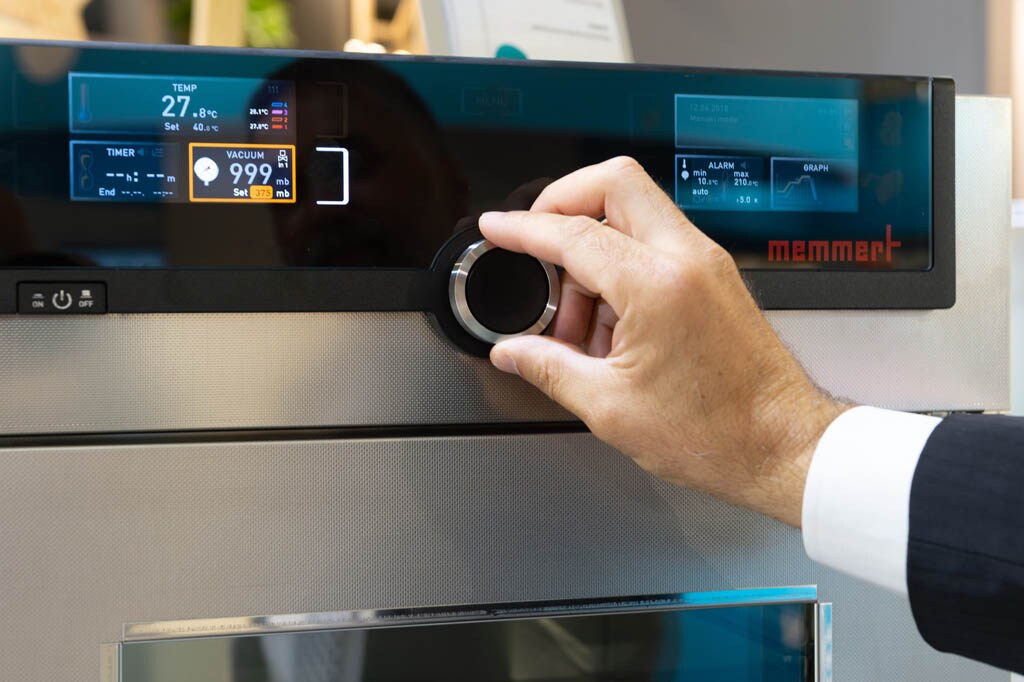 1. Intuitive operation: Touch, turn and go!

With the Memmert ControlCOCKPIT, all adjustable parameters such as temperature relative humidity, fan speed or exhaust air flap position can be set up in three quick steps without getting lost in a complicated menu.
2. Stainless steel: Precious material offering added value in the lab

For many years, structured stainless steel has been the unmistakable feature of Memmert ovens, incubators and climate chambers in the laboratory. Functional design in its most elegant form: scratch-resistant, hygienic, robust and durable.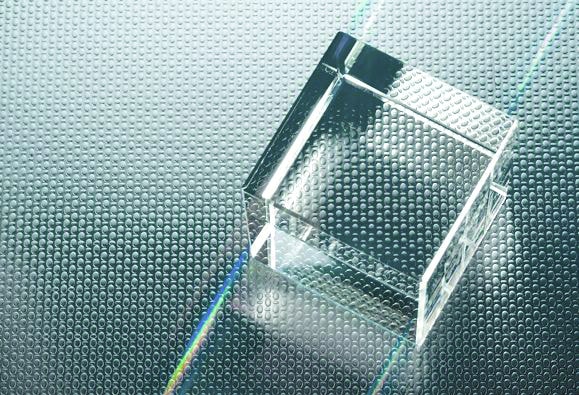 3. Communication: Interfaces into the wide world

We think that the programming of a lab oven should be possible from anywhere in the world without problems. Memmert devices feature state-of-the-art communication interfaces, with a USB port on the ControlCOCKPIT and an Ethernet connection.

4. Safety: Safety of users and chamber loads

All Memmert lab ovens feature an electronic temperature monitoring system, a mechanical temperature limiter according to DIN 12880 and an integrated auto-diagnostic system with optical and acoustic alarms as standard.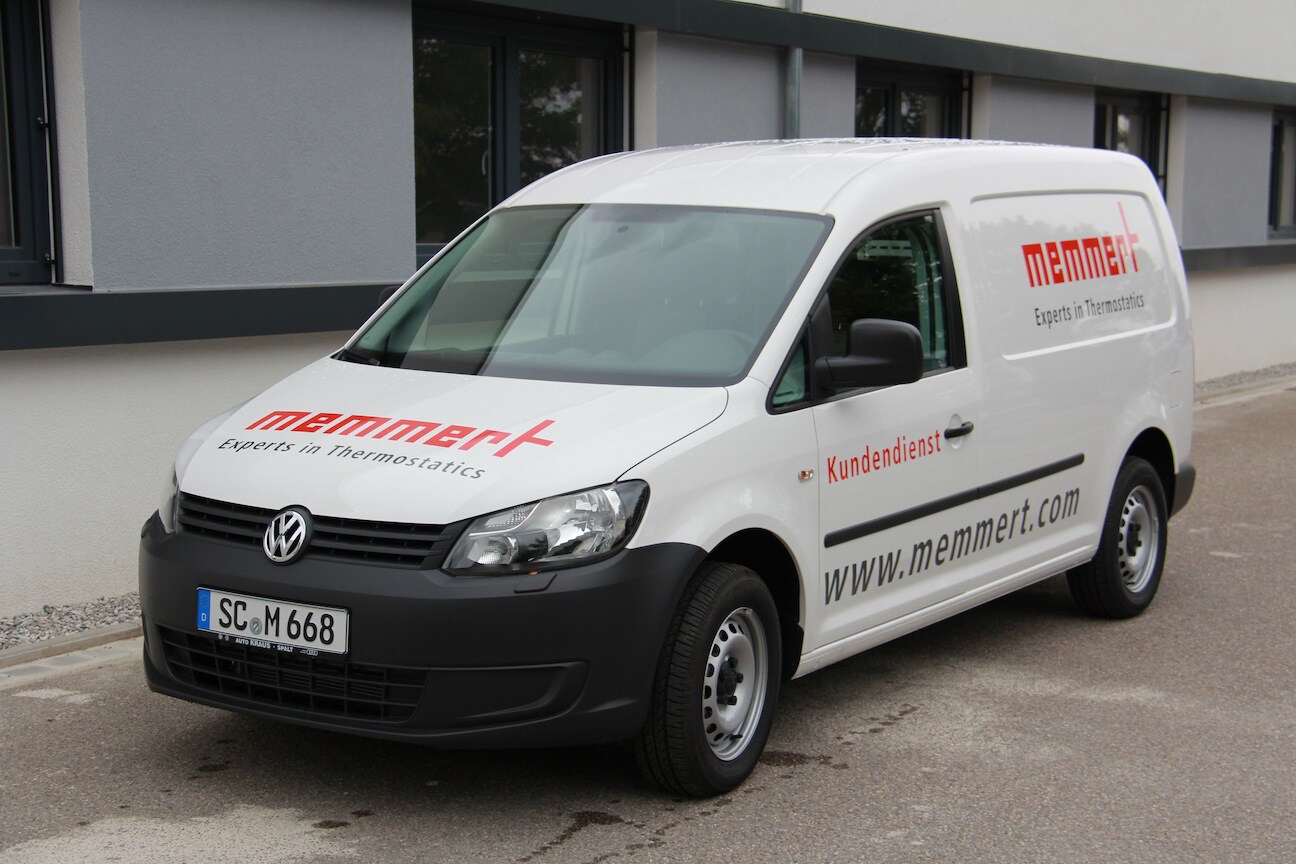 5. Service: Whenever, wherever

The technical service of Memmert has a demanding list of tasks. Supply of spare parts, maintenance, repair and commissioning, IQ/OQ/PQ qualification, customer training and software instruction.

Good to know that a global network of service partners ensures that the users of Memmert appliances are never left alone with their questions.
Advanced Peltier Technology
Advanced Peltier Technology
As the technology leader in Peltier laboratory appliances, Memmert sets new standards with Advanced Peltier Technology: The constant climate chamber HPPeco and the cooled incubator IPPeco work more energy-efficiently, economically, precisely, powerfully and quietly than any other comparable appliance ever before.
Energy efficient and precise:
• With Advanced Peltier Technology, Memmert has practically doubled the efficiency of the entire heating and cooling technology compared to comparable appliances, saving up to 90% energy in comparison to compressor-cooled climate chambers and cooled incubators.
• Heating and cooling in a single system: If a voltage is placed across a Peltier element, one side is cooled and the opposite side simultaneously heats up. Simply by reversing the polarity of the supply voltage, the hot and cold sides of the Peltier element can be swapped.
• The extremely small control fluctuations ensure that tests and processes are repeatable and documentable under precisely defined temperature conditions.
• Advanced Peltier Technology ensures minimal costs in the ongoing operation, is fail-safe and saves valuable space in the laboratory thanks to its compact design.

Advanced Peltier Technology
Constant climate chamber HPPeco & Peltier-cooled incubator IPPeco - efficient, homogeneous, reliable. As a technology leader for Peltier laboratory equipment, Memmert has again set new standards with its Advanced Peltier Technology.  
Climate chambers
Heating and drying ovens
Incubators
Medical devices
Blanket warmer IFbw is useful when blankets and cloths, preheated to any precise temperature are needed to keep patients warm before or after their surgery. This practice minimises the risk of complications such as wound infections, cardiovascular disorders, cardiac arrhythmia or vascular disorders.
Waterbaths
The waterbath WTB is available in six model sizes.

The operating concept impresses with its intuitive and convenient menu navigation. A particular highlight with the personalisable remote viewing through the CustomView, you always have an eye on the most important information.
Perfect for everyday use in the laboratory, the high-quality stainless steel container with rounded corners is easy to clean and can be completely drained using the standard drain valve without residue left behind.
The compact ergonomic design means the WTB fits on any laboratory work bench.
Memmert Waterbath WTB
Memmert Wasserbäder have been around as the industry standard to help you with temperature control of sample plates, ointments and warm storage, among others.  
Products
Resources
Have we sparked your interest about our products?
Here you can download all relevant documents regarding our devices.